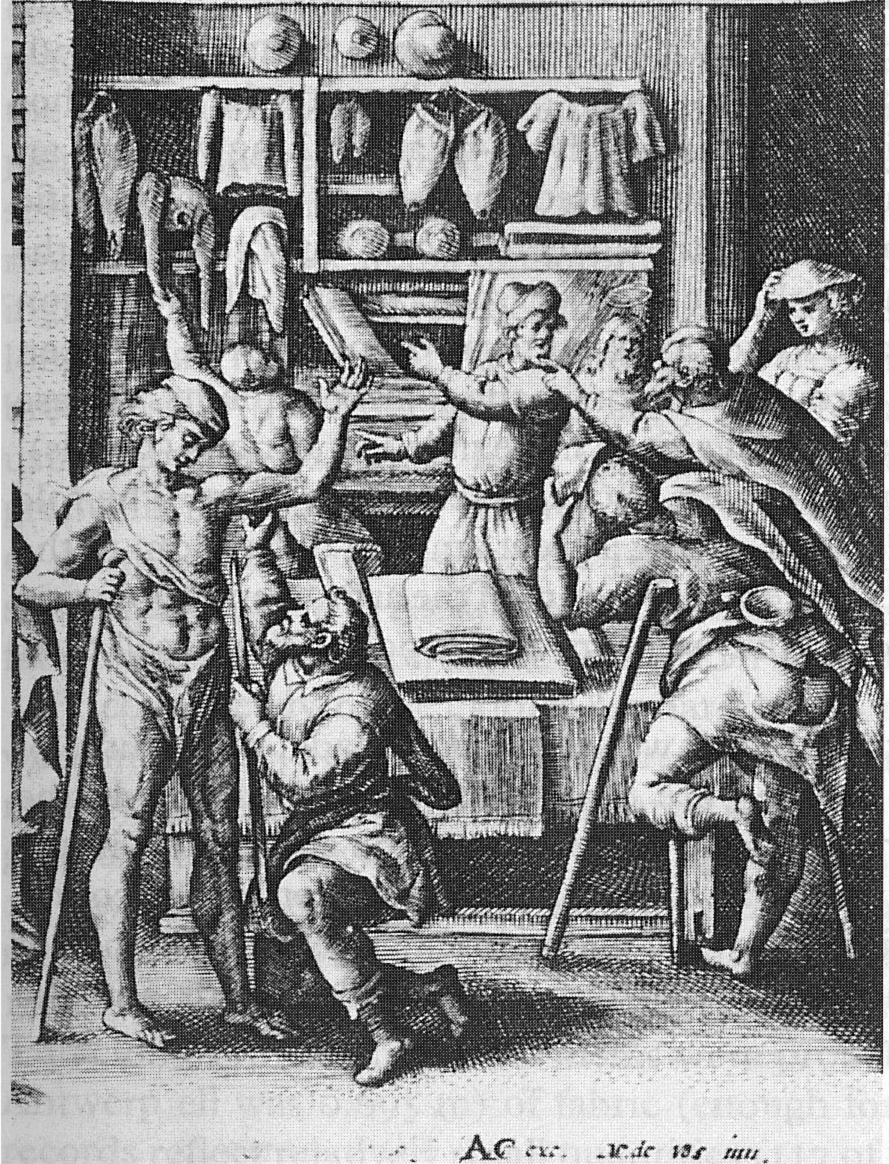 As some of you may, or may not know, I'm currently in my second year of a PhD researching women's structural undergarments - bodies, farthingales, busks, bum rolls, stays and hoop petticoats - and femininity in England and France from 1560-1740. I've recently spent the last five months living in London as a visiting research student at Kings College London, undertaking archival research for the project, presenting at conferences and networking. Now I'm currently in Paris completing the French part of my archival research (in between drinking too much red wine and eating too many pains aux chocolats)! If you want to know more about my research click
here
.
I've met so many incredible people in the last few months who are working on early modern material culture, particularly dress and accessories. One thing I dislike about academia is that our work tends not to be as accessible to the general population as most people don't have subscriptions to academic journals and our books tend not to be targeted at the wider audience. However, one of the things I love about studying early modern dress history is that so many people are interested in it - which is obvious as the online costuming and historical sewing community is massive! In many ways my work has benefited from being part of this online community, and my blog is in some way, an attempt to bridge the divide between these two flourishing areas of dress history.
So what better way to do that than feature some of the work of the early modern scholars whom I met on my research trip on my blog. So without further adieu...
Alice Doolan
I had the pleasure of meeting Alice at the
Matter and Materiality
conference that we both presented at at the University of Cambridge. Alice is about to submit her PhD dissertation and has recently been awarded a EHS fellow position at the Institute for Historical Research in London. Alice's thesis, titled 'The Fabric of Life: Linen and Life Cycle in England, 1678-1810', is part of the
The Spinning Project
, headed by Professor John Styles, which aims to "provide a comprehensive history of hand spinning in England between 1400 and 1800", or in other words, textile production, economy and use.
In particular, Alice's project focuses on the significance of linen in daily life, within the home, at work, and on the body. Here research explores how relationships with linen were influenced by materiality, life cycle, status and gender whilst paying particular attention of the textile properties of linen in surviving garments and in the linen trade in England. She has a number of current and forthcoming publications that you can find access to
here
.
Giulia Mari
Giulia Mari is in the first year of her PhD at Kings College London working with Professor Evelyn Welch. Her PhD is looking at male legs and leg wear in sixteenth-and-seventeenth-century England. Provisionally titled 'Talking Legs in the English Renaissance: shifting concepts of manhood in Tudor and Stuart England, 1550-1700', her PhD will trace the evolution of self-fashioning, display, male fashion, physical activities, knowledge of anatomy and issues of gender in early modern England as a tool for redefining the meaning of masculinity, manhood, and effeminacy in the period. I had the pleasure of presenting a
paper
with Giulia at a conference, and am super interested to see where her research will take her!
Sophie Pitman
Sophie Pitman is a second year PhD student under the supervision of Professor Ulinka Rublack working on dress in early modern England. Her thesis titled 'Tailoring the city: the making of clothing and the making of London, c.1560-1660', explores the culture of clothing in early modern London particularly how it contributed to the development of early modern London and, in turn, how London's rapid growth changed the making, wearing, and meaning of clothing. Sophie has been closely working with the Museum of London collections for her research. I've also been to one of Sophie's talks on tailoring, particularly the relationship between between tailor and customer, and customer and clothing, in early modern London and it was fascinating.
Rebecca Unsworth
Rebecca Unsworth is in her first year of a collaborative PhD at both Queen Mary University and the Victoria and Albert Museum. Rebecca's PhD is titled "Every Man Well Appareled" and looks at men's fashion in early modern Europe, particularly networks of news and fashionable exchange. Her research aims to learn about how men learnt about new fashions in Europe, how they were circulated and how it affected what was worn. Her work has already taken her jet-setting across Europe to Spain and Germany, and she is particularly interested in grounding dress history in the materiality of the objects themselves, rather than abstract notions of fashion.
Will Tullett
Will Tullett is a second year PhD student at Kings College London working on smells and smelling in the long eighteenth-century Britain, with particular focus on perfume. He has a couple of publications coming out and is currently organising an upcoming workshop with the Victoria and Albert Museum on perfume - so keep an eye out for that as anyone in the UK will be able to buy a ticket to go along to the class!
To find about more about his research visit his
academia page
.
There are many more people out there doing stuff, and this blog post is by no means representative of the lively field of material culture studies at the moment, these are just the scholars I've had the pleasure of working with whilst in the UK. But I hope that it brings our work to a larger audience and encourages interactions between those in the academic community, the historical sewing community and beyond!